Posting an APK has never been this easy!
Just 3 steps You can post an APK article with complete information.
3 Easy Steps to Post an APK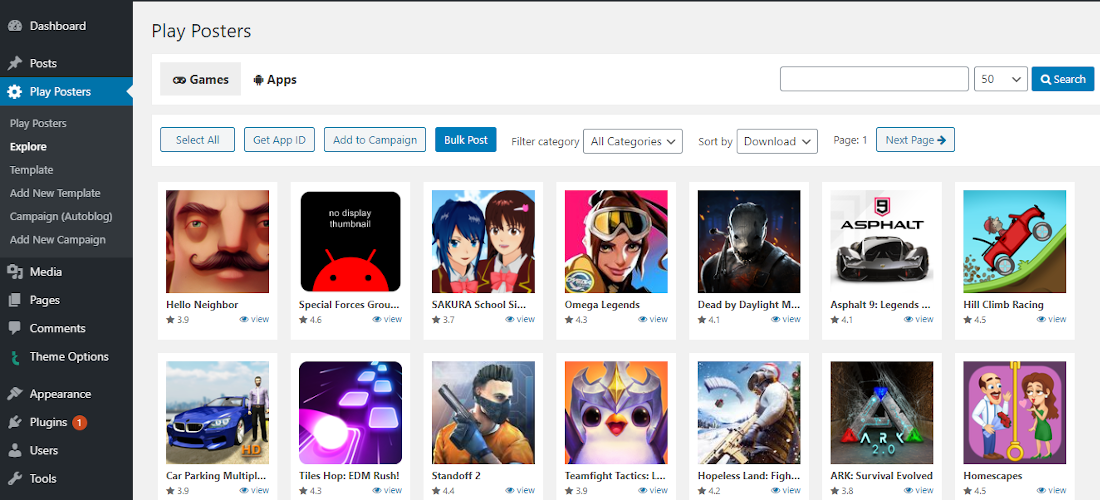 1. Select APK What You Want
There are millions of applications available in your WordPress dashboard! You simply choose the APK you want to post.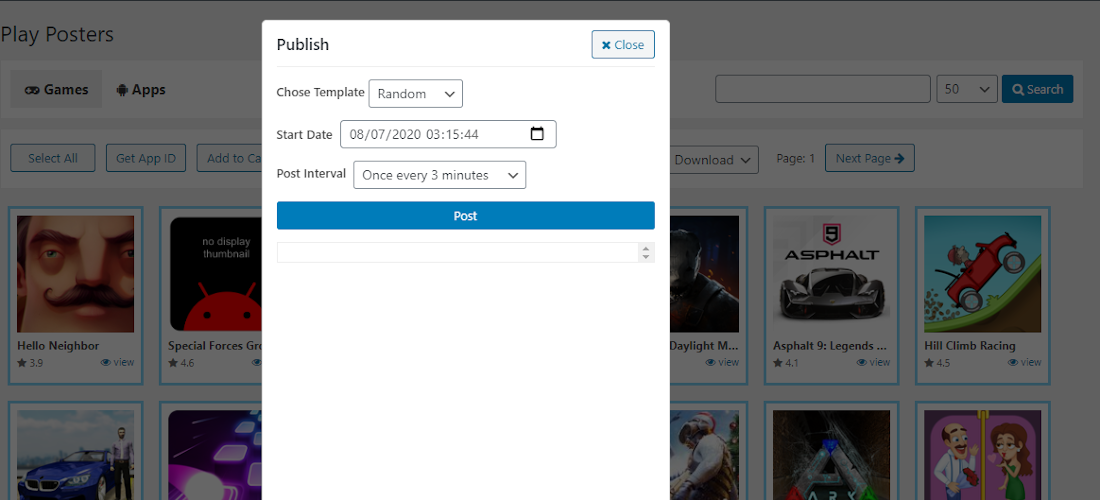 2. Start Publish The Content
Playposters will automatically retrieve data from trusted sources for your APK article.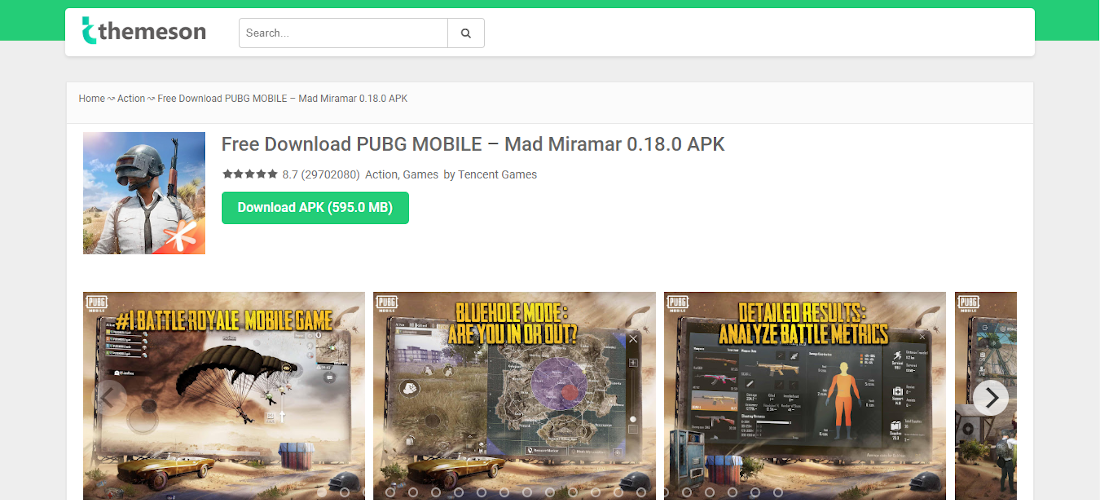 3. Articles Are Available
You can immediately check the application article that you choose and you can start publishing your site.
Post more than 1,000 APKs in just a few easy steps
Now you can post APK articles with 3 easy steps without the hassle and waste your time with copy paste.
You can already have a website like apkpure.com or like apkmirror.com in just a few days.
Now it's time you make a website about APKs.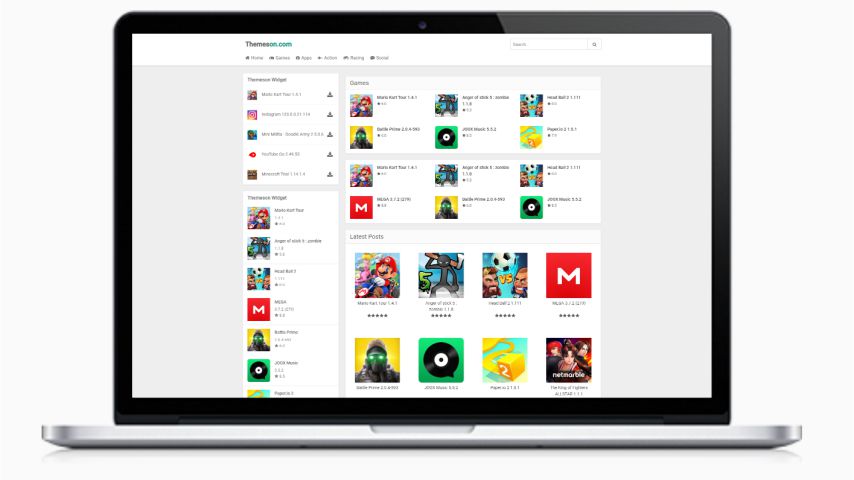 Why Should You Use Playposters from ThemesON?
As we know that Google Play dominates the use of the largest application in the World beat the App Store.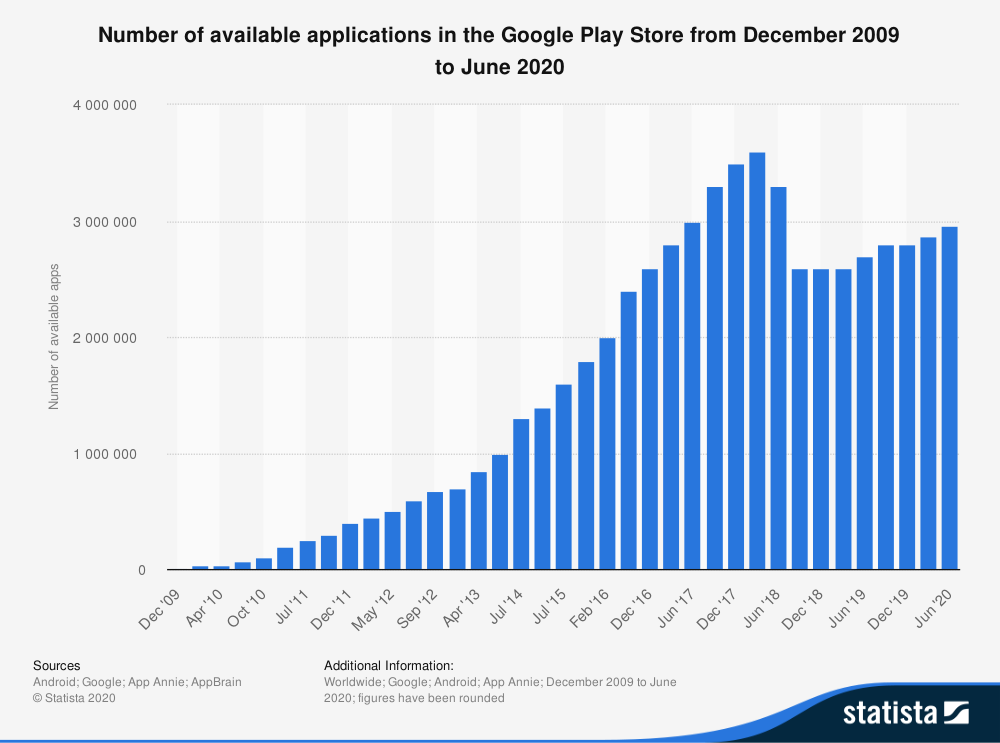 More than 2,000,000 applications available on Google Play allow you to post applications as you wish and keep in mind that Google Android's market share in the World reaches more than 50% so that the opportunity to create a website about this APK is more real and needs to be done immediately.
Google Play has more than 2,000,000 applications which if you want to post informally how many years it takes to copy paste the content? In fact, I'm sure you will give up in just 10 posts.
Quiet...
Now You Have Found the Right Solution
We have been experimenting trial and error all the time so that PlayPosters products are created bundled from Plugins to Themes, so you don't need to bother looking for themes that are suitable for your website. Simply install the plugin and do the 3 steps to start posting your APK.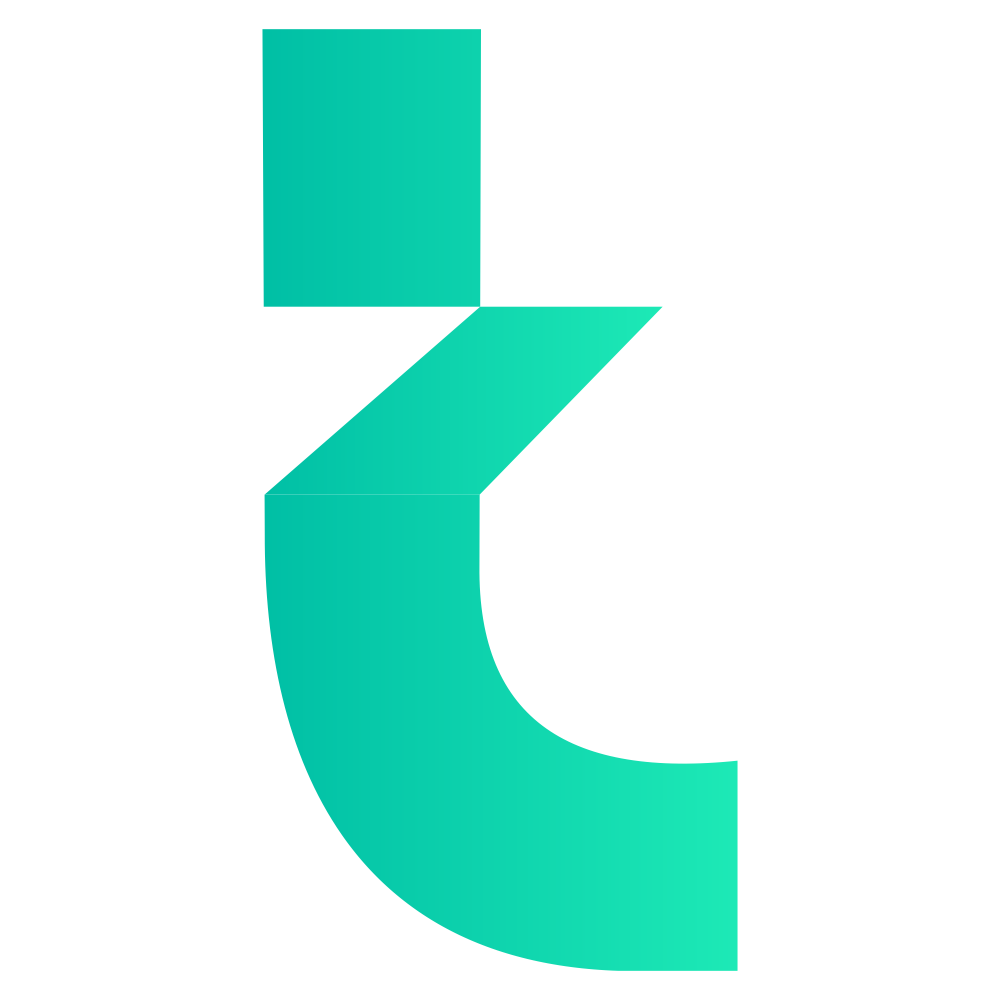 A WordPress Plugin and Theme that helps you to post APKs easily and quickly. You no longer need to look for another theme because Playposters already have a special Theme bundled with an attractive appearance.
Main features of Playposters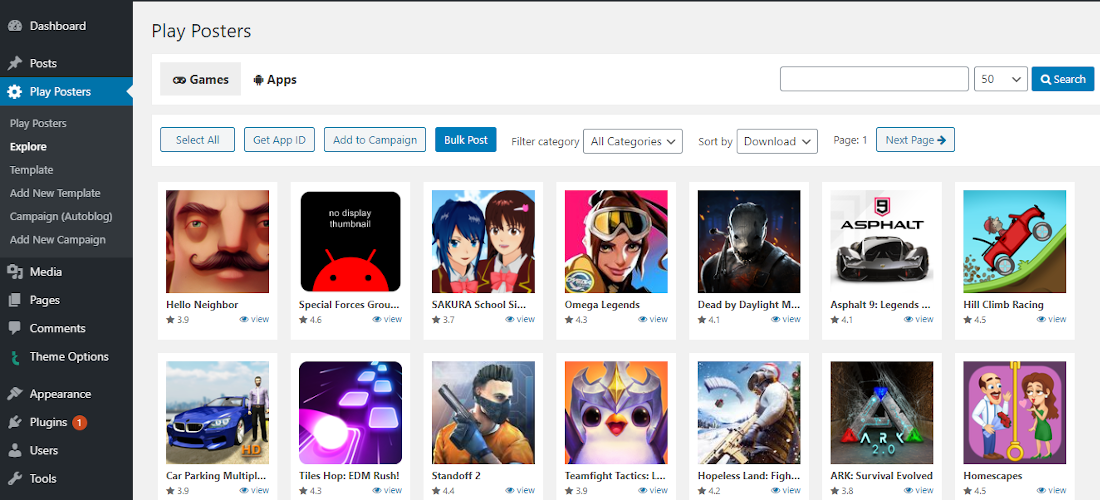 Explore Play Store Data
Millions of applications are in your hands, just choose what you like and immediately post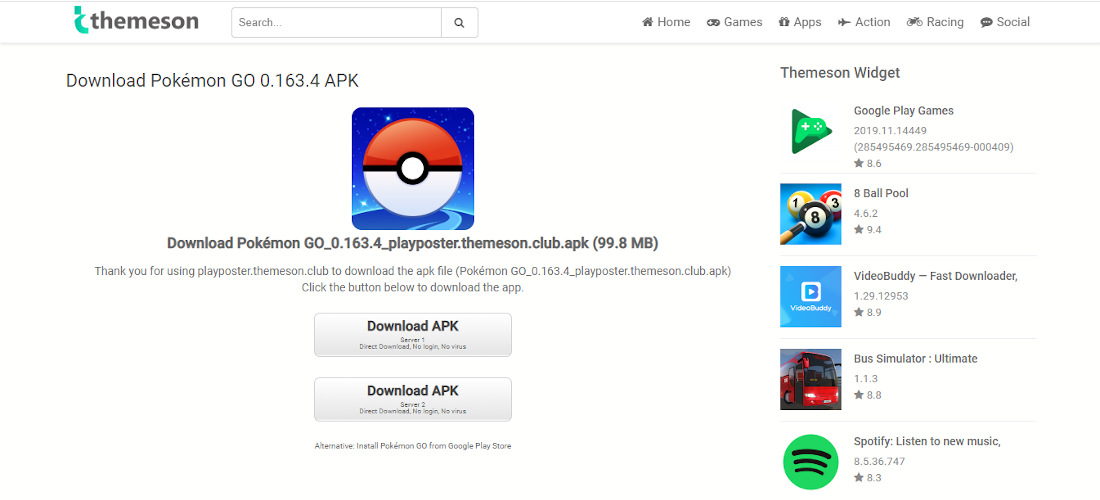 APK Downloader
*Experimental Version*
Have your own downloader website without the need to upload an APK file and save savings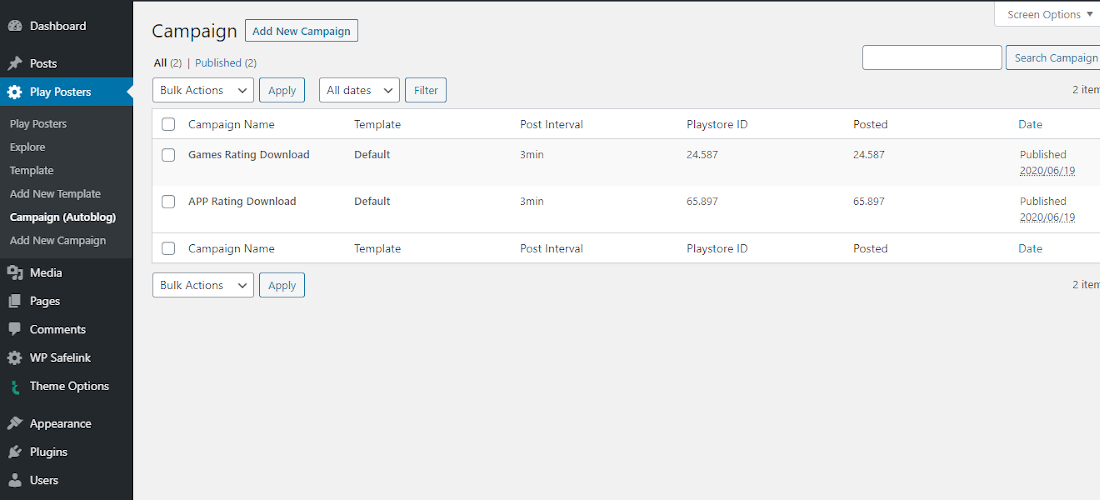 Campaign System
Just provide the Package ID from the Playposter into the campaign system and the Playposter will automatically post the APK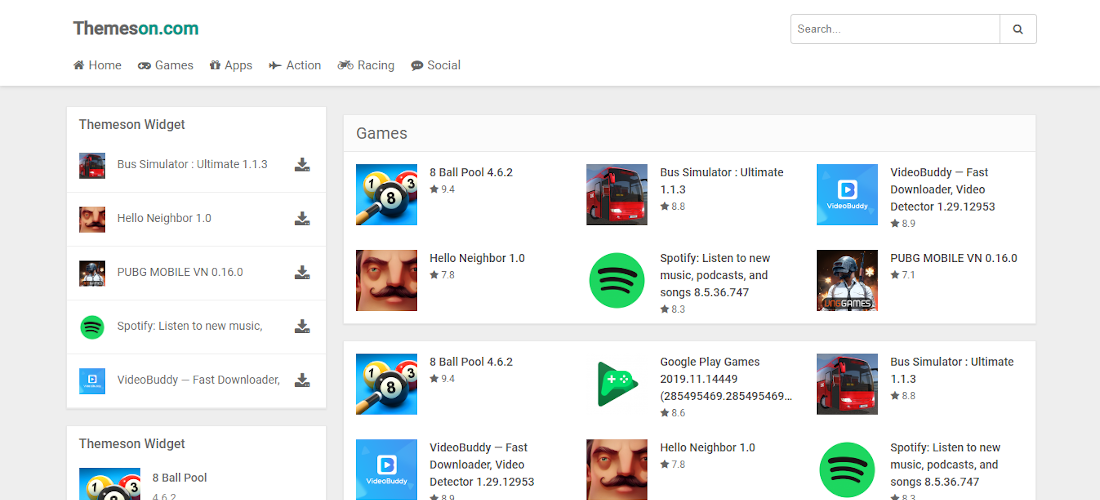 Beautiful Template
Have a website with an attractive and beautiful appearance that attracts the attention of visitors for free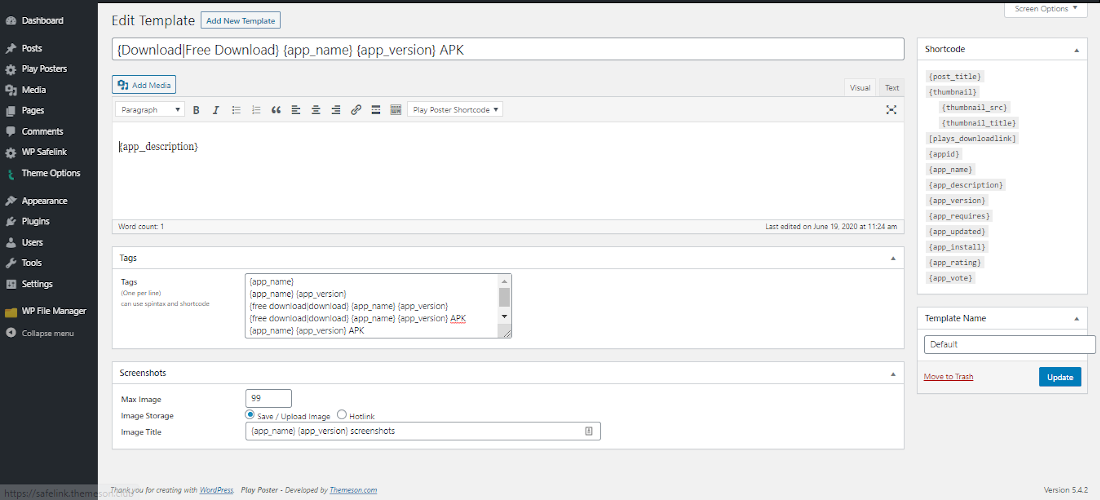 Custom Template
You can change your application article template easily and make your site unique from others
TODAY'S SPECIAL PROMO:
25% DISCOUNT
Promo can end at any time without prior notice
Use Coupon Code : NEWHOPE
For 1 year official updates and support 24/7 from the ThemesON team

== Changelog ==
= 3.7 – 2021-05-20 =
* Improvement – Scrape the playstore data
= 3.6- 2021-02-01 =
* Fix – Some bugs and warning message
= 3.5 – 2021-01-12 =
* Improvement – APK Download
= 3.4 – 2020-08-12 =
* Fix – Some bugs and warning message
= 3.3 – 2020-07-23 =
* Fix – Some bugs and warning message
* Improvement – APK Download
* Feature – Save APK locally
* Feature – Masking file name need save APK Locally
= 3.2 – 2020-03-12 =
* Fix – Some bugs and warning message
* Feature – Add feature auto updates
* Feature – Release Playposter Themes
= 3.1 – 2020-01-12 =
* Fix – Some bugs and warning message
* Feature – Custom Template for APK Posting
= 3.0 – 2019-08-12 =
* Feature – Adding campaign data
* Feature – Adding Bulk Posting
* Feature – Adding the feature download APK.
* Feature – Scrapping the Google Playstore Data
* Feature – Explore the list APK
Copyright ThemesON © 2017 – 2020, All Right Reserved